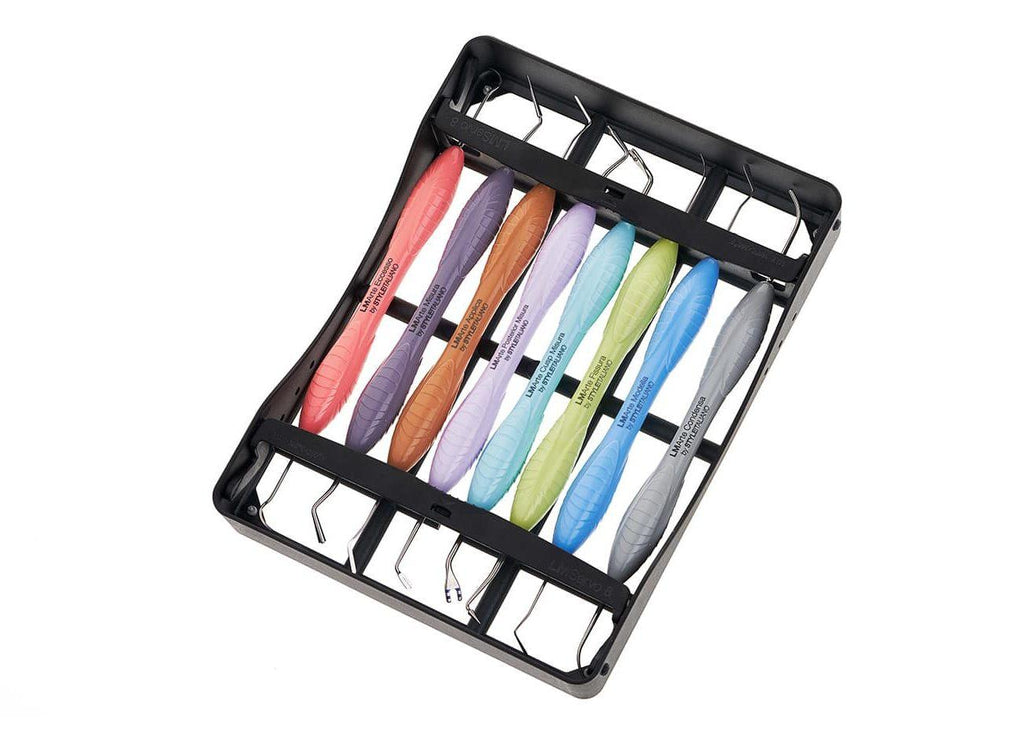 ProHealth Marketing Pte Ltd
(CP) LM-ARTE™ COMPLETE SET - ERGOSENSE
Full set of instruments (ERGOSENSE) for any restoration cases in LM-Servo™ 8 cassette including:
– LM-Arte™ Eccesso,
– LM-Arte™ Misura,
– LM-Arte™ Applica,
– LM-Arte™ Posterior Misura,
– LM-Arte™ Cusp Misura,
– LM-Arte™ Fissura,
– LM-Arte™ Modella
– LM-Arte™ Condensa
LM-Arte™- Esthetic Layering Success
LM-Arte™ is a range of innovative instruments for esthetic restorations that is designed especially for composite layering. Each instrument is color-coded and named after its main function, enabling you to administer easy, efficient and quick restorative treatments. The lightweight and ergonomic LM™ handle design, together with high-quality tip materials, provides excellent tactile sensitivity and easy handling for the best clinical results.
---
Share this Product
---
More from this collection